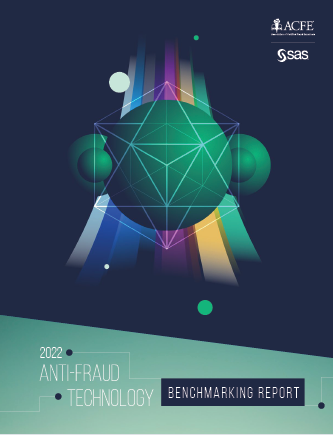 Anti-Fraud Technology Benchmarking Report
Which technologies are most effective in helping organizations manage their fraud risk? How are organizations successfully harnessing the power of data and technology as part of their anti-fraud programs? The answers to these and other questions can be crucial in gaining management buy-in and successfully implementing new anti-fraud technologies. Consequently, the ACFE conducted a benchmarking study to help organizations understand what anti-fraud technologies their peers are using and to assist in guiding future adoption of anti-fraud technologies. We hope the information contained in the Anti-Fraud Technology Benchmarking Report helps organizations effectively evaluate anti-fraud technologies so that they can remain one step ahead of potential fraud perpetrators.
Member of the media? Contact Sarah Thompson.
Key Findings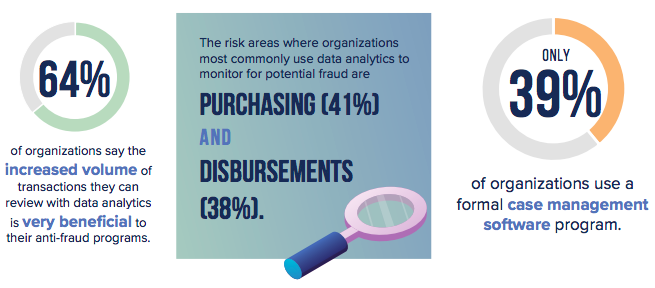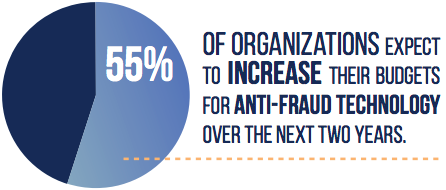 Developed in Partnership With: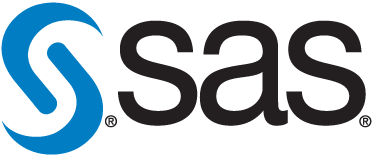 The Anti-Fraud Technology Benchmarking Report was developed in partnership with SAS. As part of their support for this project, SAS offers complimentary access to a SAS Visual Analytics report where readers can further explore the survey results with interactive charts based on various demographic categories, including industry and geographic region. View the SAS Visual Analytics report.
Supporting Sponsors: