Turn our members into your customers through high-impact advertising and sponsorship campaigns targeted at senior-level decision makers dedicated to eliminating corporate fraud. More than 90,000 industry leaders worldwide rely on the Association of Certified Fraud Examiners (ACFE) as their No. 1 resource for anti-fraud news and education.

This is your opportunity to use a variety of touch points to reach this influential group spanning virtually every industry including: accounting, auditing, government, financial institutions, law enforcement, governance risk and compliance, education, health care, insurance, retail and many more.
Who are our members? Our more than 90,000 members span the globe and work in a variety of industries: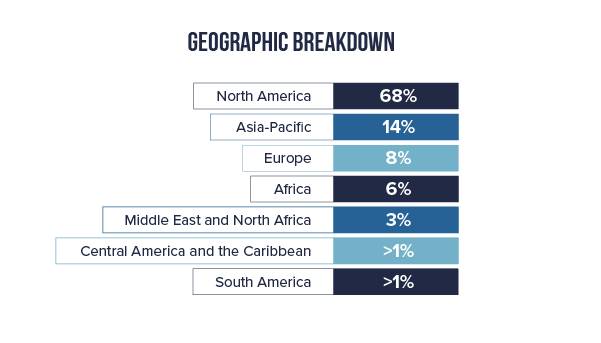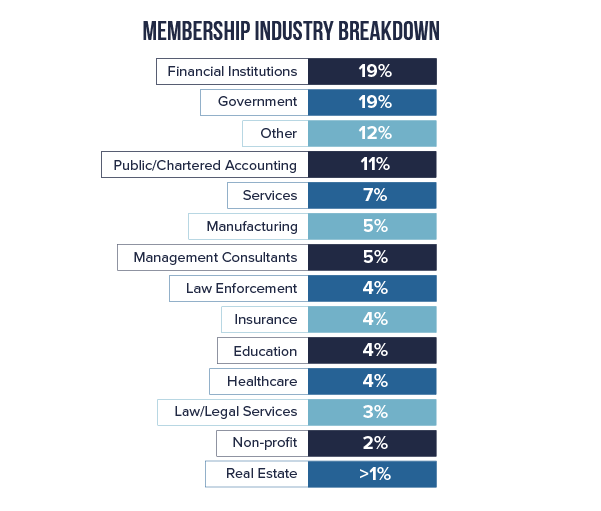 Your reach extends beyond our membership. By advertising with the ACFE, we give you access to anti-fraud professionals around the world who rely on ACFE events, publications and resources in their fight against fraud.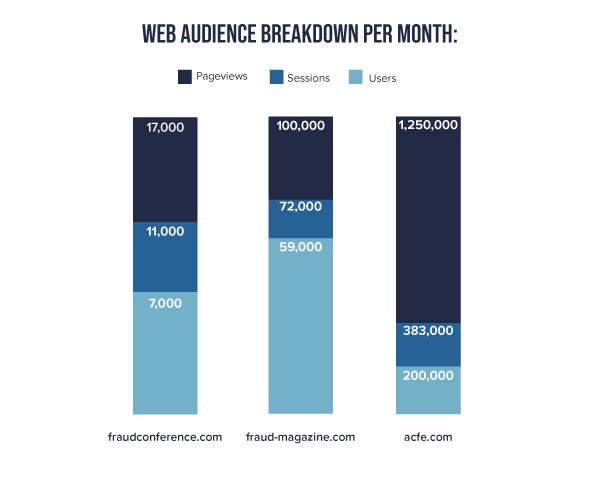 With an advertising and/or sponsorship program, you can:
Generate valuable leads by hosting whitepapers or presenting a sponsored webinar to the ACFE audience.
Promote thought leadership by speaking at an ACFE conference.
Generate brand awareness with an integrated marketing campaign.
Recruit top tier talent in the anti-fraud field.
Upcoming Conferences

Upcoming Summits

2022 ACFE Fraud Conference Asia-Pacific
September 28-30, 2022
Singapore
Format: In-person
Nearly 200 Expected Attendees
2022 ACFE Anti-Fraud Leadership Summit
October 20, 2022
New York, New York
Format: In-person
150+ Expected Attendees
2022 ACFE Fraud Conference Canada
November 13-15, 2022
Toronto
Format: In-person
Nearly 250 Expected Attendees
2022 ACFE Government Anti-Fraud Summit
November 4, 2022
Washington, DC
Format: In-person
200+ Expected Attendees
2023 ACFE Fraud Conference Europe
Date: TBD
Format: TBD
250+ Expected Attendees
2023 ACFE Women's Summit
March 2023
New York, New York
Format: Hybrid
250+ Expected Attendees

2023 ACFE Fraud Conference Middle East
Date: TBD
Format: TBD
350+ Expected Attendees
34th Annual ACFE Global Fraud Conference
June 11-16, 2023
Seattle, Washington
Format: Hybrid
5,200+ Expected Attendees
Download the 2022 Media Planner or 2022 Sponsor Prospectus, and contact NSterling@ACFE.com to get started.