John Warren, J.D., CFE
Chief Strategy Officer
Association of Certified Fraud Examiners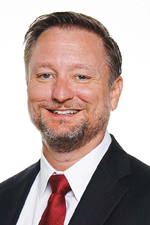 John Warren is the Chief Strategy Officer of the Association of Certified Fraud Examiners, where he leads the ACFE's strategic planning processes and coordinates the implementation of enterprise-level strategic initiatives with the goal of growing global membership, improving member satisfaction, and increasing revenue. He is an advisory member of the ACFE Board of Regents and sits on the Board of Directors of ACFE Foundation. Mr. Warren is also a co-author of the Report to the Nations, ACFE's biennial study on the costs and effects of occupational fraud, and he serves in an advisory capacity as a representative to the ACFE Research Institute, a multidisciplinary academic research center dedicated to supporting anti-fraud research.

Prior to becoming Chief Strategy Officer, Mr. Warren served for 18 years as Vice President and General Counsel of the ACFE, in which role he was responsible for providing guidance, oversight and direction to ACFE management and staff on all legal issues that affect the ACFE.