Jeanette LeVie, CFE
Chief Operating Officer
Association of Certified Fraud Examiners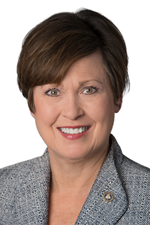 Jeanette LeVie, CFE, is the Chief Operating Officer at the Association of Certified Fraud Examiners. She oversees the ongoing business operations of the organization. She also serves as an advisory member to the ACFE Board of Regents and is on the Board of Directors for the ACFE Foundation.

LeVie has been with the Association of Certified Fraud Examiners for more than 31 years, serving in many capacities, including Vice President – Administration, Assistant to the Chairman, Project Manager, Publications Production Manager, and Liaison to the European Council on Fraud.

Before joining the ACFE in 1992, LeVie was the office manager for the Austin office of the American-Israel Public Affairs Committee, a political advocacy group. Her responsibilities at the AIPAC included coordinating fundraising events, supervising the office staff, enhancing public relations, providing member services and assisting in grassroots political organization. She also worked for a freelance court reporting firm in Houston, Texas, where she was promoted from Assistant to the President to Director of Client Services, a newly formed department responsible for managing the company's litigation support efforts.

LeVie also holds the Senior Professional in Human Resources (SPHR) and Society for Human Resource Management Senior Certified Professional (SHRM-SCP) certifications.