Featured Partner: Loomis

No organization or industry is safe from fraud. Whether it's travel expense fraud, petty theft, payroll fraud, cyberfraud or asset misappropriation, companies must have procedures in place to prevent and detect fraudulent schemes. At Loomis, the risk management department is focused on instilling these preventive measures.

"As the leader in the cash-in-transit (CIT) and cash management services industry what we guard against day to day are fraud schemes by employees, third-party vendors and consumers at ATMs, in our branches and during transit," said John Toneatto, vice president of security & investigations. "We know that fraud schemes aren't static and are constantly changing. The sooner we identify an emerging risk, the quicker we can put in countermeasures to prevent or mitigate that risk."
Joining the Corporate Alliance has provided a direct link between Loomis and the best fraud prevention resources in the world. Erik Anderson, CFE, Loomis
Occupation:
Vice President of Compliance & Audit
Industry:
Security, Cash transport, Banking/ATM services
Loomis, the No. 1 cash-handling company in the U.S., has a rich history dating to 1852 and knows that fraud prevention is key in an industry that "manages cash in society." According to Toneatto, "if you have currency in your wallet, it's from a bank or commercial account we delivered it to, or from an ATM we loaded. We face the same potential fraud issues that banking, check cashing and other commercial industries face when they handle currency, coin, jewelry, gold, etc. during their normal operations and at points of sale."

One of the most common schemes these industries encounter is similar to a typical Ponzi scheme: An individual moves money or other valuable commodities from one place, account, customer inventory or ATM to another. This illegal movement can make an account or ATM appear to be in balance when it's actually short. To combat this scheme, without giving notice, Loomis will conduct random audits by specialized teams and will randomly switch route crews.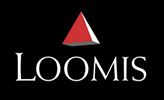 Loomis also combats fraud using their internal auditing arm, which independently evaluates risk management and control objectives annually at each of their 160 branches using a detailed branch compliance audit. "Each question is rated by risk (high, medium or low) which correlates to the risk of fraud or loss occurring due to noncompliance with that standard," said Erik Anderson, vice president of compliance & audit. "Branches are evaluated both to an overall score on their compliance audit and a score of the high-risk items, ensuring our branches are putting a focus on the most critical fraud prevention controls."

Loomis' internal audit staff is comprised of experts from outside and within the industry and includes active Certified Fraud Examiners (CFEs), Certified Public Accountants and Certified Internal Auditors. "Loomis actively recruits CFEs because of their investigative, auditing and specialized expertise, which can aid in Loomis' goal of fraud prevention," Anderson said. "Most recently, Loomis hired a CFE through active recruitment using the featured employer booth at the ACFE Global Fraud Conference. CFEs continue to prove to be some of the most experienced and valuable members of the investigative, auditing and fraud prevention teams."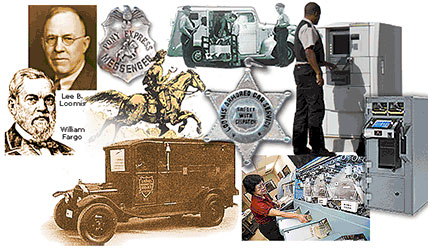 While Loomis actively recruits CFEs for its anti-fraud initiative and uses training as an integral part of its risk business plan, Toneatto and Anderson say that joining the Association of Certified Fraud Examiners (ACFE) Corporate Alliance has helped Loomis learn best practices in prevention techniques and has provided an invaluable network of fraud prevention professionals. "The direct access to other organizations within the ACFE Corporate Alliance allows us to simply pick up the phone and speak with industry leaders facing the same organizational challenges as Loomis," Anderson explained. "The CPE training allows our team to stay updated on global trends and investigative techniques. Joining the Corporate Alliance has provided a direct link between Loomis and the best fraud prevention resources in the world."

Toneatto echoes these sentiments. "The reality is that each day someone is developing a new fraud technique. This alliance is one of the best opportunities to take a 'deep dive' into other types of fraud that might bleed over into our business."

So the next time you see an armored Loomis truck pull up to your bank, you can feel safer knowing that Loomis is using every tool available to prevent and detect insidious fraud threats, including support and training provided by the ACFE's Corporate Alliance.

Erik Anderson is no longer with Loomis and now works with Amazon, also a Corporate Alliance partner.
Read about other Corporate Alliance partners